The Best Mindfulness Meditation Music From The Web
If you've been practising mindfulness, you may be wondering if mindfulness meditation music can help. Mindfulness music can be a great aid in your pursuit for focused meditation. Mindfulness music has the ability to up your mindfulness game by giving you something to focus on. When practicing mindfulness, it's easy to let your mind wander off, which is perfectly normal, but if you want to get into a deeper state of more, present, clearer thinking, consider grabbing yourself some mindfulness meditation music.
That's why I put together this epic list of the best mindfulness meditation music from around the web, some I've tried, and other I've simply researched and decided looked good.
Many of the following resources have calming, natural, background noises that can be used for deep thought, better sleep, and acute concentration.
The best part about mindfulness meditation music is, you can transport yourself to wherever the setting is. This is extremely relaxing as you consume the natural sounds that you might not be able to easily access without travelling.
Let's start from the top…
1. GaiaMeditation.com
Gaia Meditation provides high quality mindfulness meditation music. All of Gaia's music is designed to relieve stress and help put you into a mindfulness state. Gaia offers single downloads or packs which can be downloaded as a bundle.
Gaia Meditation focuses on natural sounds like lakes, night time, and forest noises. So even if you're sat at home, you can immerse your mind in being in nature. stunning natural noises.
Each mp3 pack consists of 3×5 minute tracks. Although this doesn't seem like a long time, it's enough time to practise your breathing and tune your mind and imagination into the setting. Gaia also claims that after 3 rounds of 5 minutes, the relaxing effects can last up to 5 hours! Of course, with more practise and consistency, the effects can last a lot longer.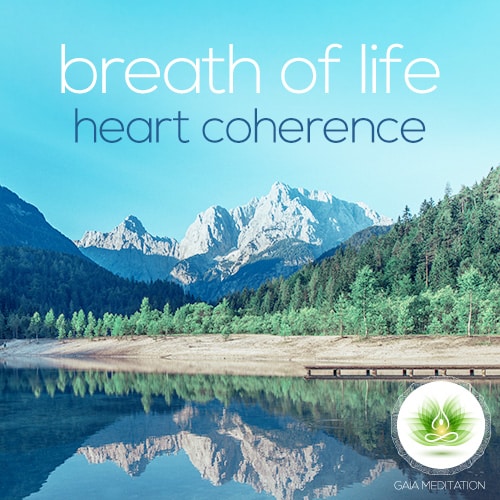 One of my personal favourites from Gaia is 'breath of life' which has beautiful sounding grasshoppers, birds and a soft breeze.
This peaceful mp3 makes you feel as if you are standing next to a crystal clear lake with your mind as wide as the mountains.
As well as the luxurious sounds of the open lake, Gaia's mp3's come with subtle soft breathing to help guide you through the whole experience.
This can really help when you feel like you're mind starts to wander. You can get back on track by following the breathing built into the tracks.
2. Volume 1: Music For Mindfulness
 Mus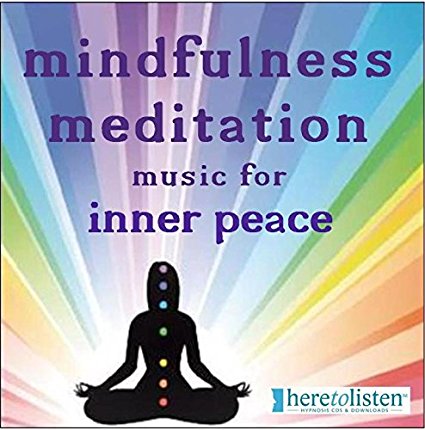 ic for mindfulness Volume one is an 'Amazon choice' which means that it is highly recommended by Amazon. The CD consists of 7 tracks that have a duration os 10 minutes each.
Each track is low tempo, relaxing, and and ambient, making it the perfect choice for mindfulness meditation or pleasant relaxation when you need to unwind.
The 7 track mindfulness CD from heretolisten is also perfect for bedtime time with reviewers saying that it helps them to relieve daily tension before sleep. To be honest, you know that if Amazon recommends a product, it's likely to be of high quality. Because mindfulness is all about letting go and opening your mind to new ways of seeing your thoughts and emotions, it's import to put yourself in an environment of tranquility. Mindfulness meditation music for inner peace allows you to do just that.
3. The Guided Meditation Site: Mystic Dawn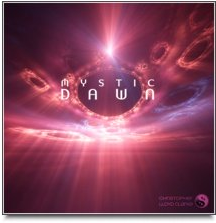 Mystic Dawn is just one of the many extensive pieces of music to meditate to from The guided meditation site. The guided meditation site is jammed-packed full of full long length meditation music that receives thousands of downloads from those looking for relaxing, inspiring music.
One of my personal favourites from The Guided Meditation Site is Mystic Dawn. This beautiful ambient music is 60 minutes in length meaning that you can get into a mindful, relaxed state of mind for longer, instead of restarting or changing a track mid-meditation every 10 minutes, you can leave it on and it'll play without pause for a whole hour.
As described on their site, you can truly 'sink into the music' and let it drift you off into peacefulness. The dreamy feel of this is perfect for mindful morning routines as you're getting ready for your day. Christopher Lloyd Clarke is the artist behind many of The Guided Meditation Site's tracks and he carries his majestic tone through each piece music he creates. The best part of the site is, you can download the tracks straight to mp3 ready for instant listening.
4. The Guided Meditation Site: Ascension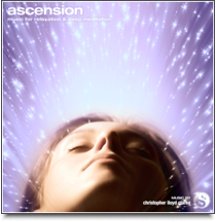 Another track from The Guided Meditation Site is a mind blowing track called Ascension. This 62-minute track is also available for instant download to mp3. If you're looking for music to meditate to, Ascension is the one I recommend you check out.
The progressive and uplifting track has the ability to lift your spirit and inspire your mind on a different level.
After you've spent an hour listening to this powerful, relaxing music, you feel instantly refreshed and like you can take on the world. Elevating your consciousness to to next level, Ascension is a top pick from me.
5. Mindfulness Bells Vol 1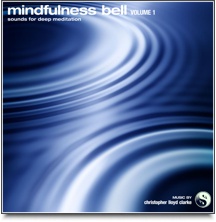 Next up on our list is Mindfulness Bell Vol 1. This is another track brought to you by The Guided Meditation Site. Mindful bells have been used by beginners to mindfulness and veterans alike for years.
And there's good reason for that. Using mindfulness bells are a key way to maintain a mindfulness meditative state. The idea is to use the sound of the bell ringing as the the starting point for clearing your mind. Because our minds can start to wonder when we're trying to focus, we can use the bells to refocus our minds on mindful awareness. The bell rings for a long time too, with a low frequency humming noise. This calm noise gives you something to focus on as you practise mindfulness. There are two tracks that come with this download, one is an hour long track of the ambient sounding bell, and the other is a shorter 5 minute track for shorter sessions.
When the bell is struck during the track, the ringing lasts for 40 seconds each and gradually fade away slowly. As the hour long track progresses, the time between the bell being struck gets longer and longer giving you more peaceful silence between. This is great for training your mind to be in a mindful state for longer periods. Essentially, you use the bell as a focal point for clearing your mind.
If you've used mindfulness meditation music in the past, I'd love to hear your recommendations in the comments, otherwise give these tracks a go and let me know what you think!